First Hour Film Festival, Friday, May 10th, 6:00 pm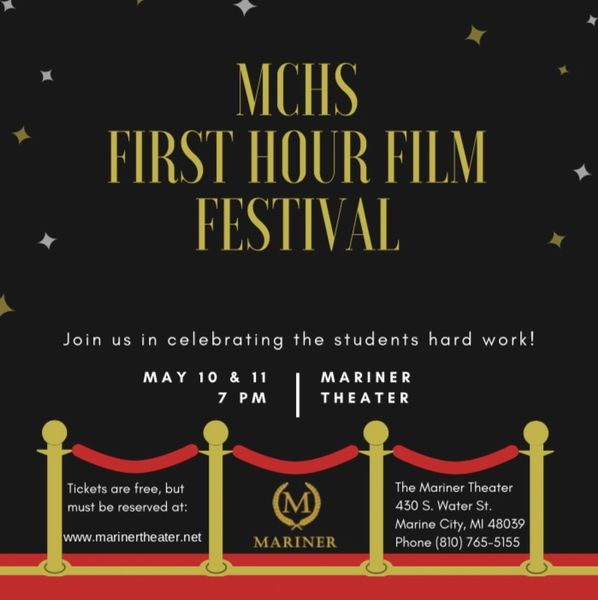 On May 10th and 11th, 2019, Marine City High School film class invites you to come to their very first film festival, The First Hour Film Festival, sponsored by The Mariner Theater in Marine City, Mi. 
From the start of semester one, these students have worked hard to express their creativity and use creative license in ways that produce fun, heartfelt, and all around entertaining pieces of cinema for the whole family to enjoy. They  invite you to an event that will promote a culture of community, and to sit back and enjoy what they have really grown to love.