Robert McGreevy Presents: What Really Happened to the Griffon? Saturday, November 2 at 7:00 pm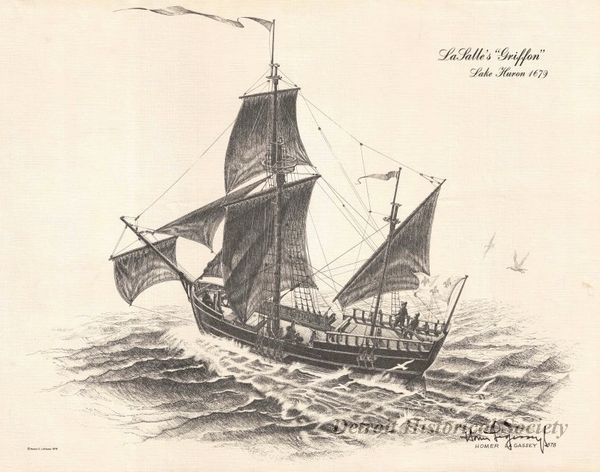 WHAT REALLY HAPPENED TO THE GRIFFON?
Historian and renowned maritime artist Robert McGreevy will present an in-depth discussion of the pioneer sailing vessel Griffon. This mysterious ship, built at the behest of explorer René-Robert Cavelier, Sieur de La Salle, was the first European-built hull on the upper Great Lakes. No one is sure precisely what it looked like, nor where or how it disappeared in 1679. To shipwreck hunters, it is the Inland Sea's Holy Grail. McGreevy has spent years researching the craft's background, as well as subsequent "discoveries" of its remains. In a conversation with GLMI's Mac McAdam, Mr. McGreevy will examine the vessel's history, possible design and construction, and potential whereabouts.